Kathmandu, the Novel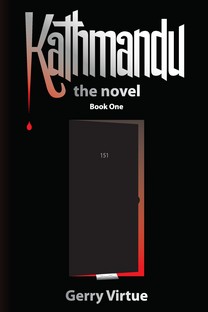 A young Nepalese boy, Ashok, flees his mountain village during the brutal Maoist insurgency. In Kathmandu, he comes under the protection of Sadananda, an old Hindu holy man and storyteller who teaches him how to survive in the city. Later he is befriended by Andrew, an Australian aid worker.
Receiving an apparently normal business letter by mistake, Andrew is threatened by Merrick, an urbane and dangerous Englishman, and becomes the target of menacing figures. Ashok takes him and Kate, his English girlfriend, to Sadananda for help. The old storyteller sifts through bazaar gossip, making a connection between the shadowy Englishman and a mysterious plot. When they attempt to uncover the conspiracy, they receive a visit from agents of Nepal's Military Intelligence.
As the pressure on Andrew and Kate grows, Sadananda sets out to allay their fears, diverting them with tales that unlock secrets of the Himalayas, narratives that weave saga, history and myth. His stories range from the ancient past when the Kathmandu Valley was a vast primeval lake; how the Buddha's chief disciple overcame murderous robbers in the Great Forest; and how a deposed Nepalese prince forged an alliance with the king of Tibet to regain his Kathmandu throne.
But when Ashok goes missing, Andrew is plunged into a frightening world of conspiracy and deception.